Earlier this year, I paid $200 to get Ambassador status at Intercontinental hotels. I did it on a whim, since I had sold a bunch of stuff on eBay and had used the money to book a couple weekend trips to IC hotels in Monterey and San Francisco ("staycations" as they're called by insufferable people). I'm still trying to decide if it was a good deal, and, more importantly, if I'll pay $150 to renew it next year.
First, though… seriously, fuck the name of this "status." One, it doesn't count as elite status if you can just buy it. Whenever I check in at an IC hotel, they always go out of their way to thank me for being an ambassador, and it seems hollow, since they aren't thanking me for being a frequent guest or whatever, just for forking over $200 in hopes that I can wring more than $200 in value out of them over the next year. Two, what am I ambassading? Am I going out into the world and representing the Intercontinental in a positive light? (Probably not, given the number of f-bombs on this blog.) And if I stay at IC hotels every night for a year, I may be invited to be a Royal Ambassador, which is roughly the same thing, except you get a bejeweled crown upon check-in and free drinks from the minibar.
Okay, so with that out of the way, let's take a look at the value I've gotten out of my Ambassador membership this year. This is a mix of quantitative and qualitative, since (in general) I really like Intercontinental hotels. I like that they're all different, so you don't get that "what city am I waking up in" feeling you get from business-friendly hotels blending together in your mind. Plus, they're pretty nice across the board, so it's always fun to go to a new one. So overall, I do like getting upgraded on check-in, and that alone may be worth $150 to keep my membership next year.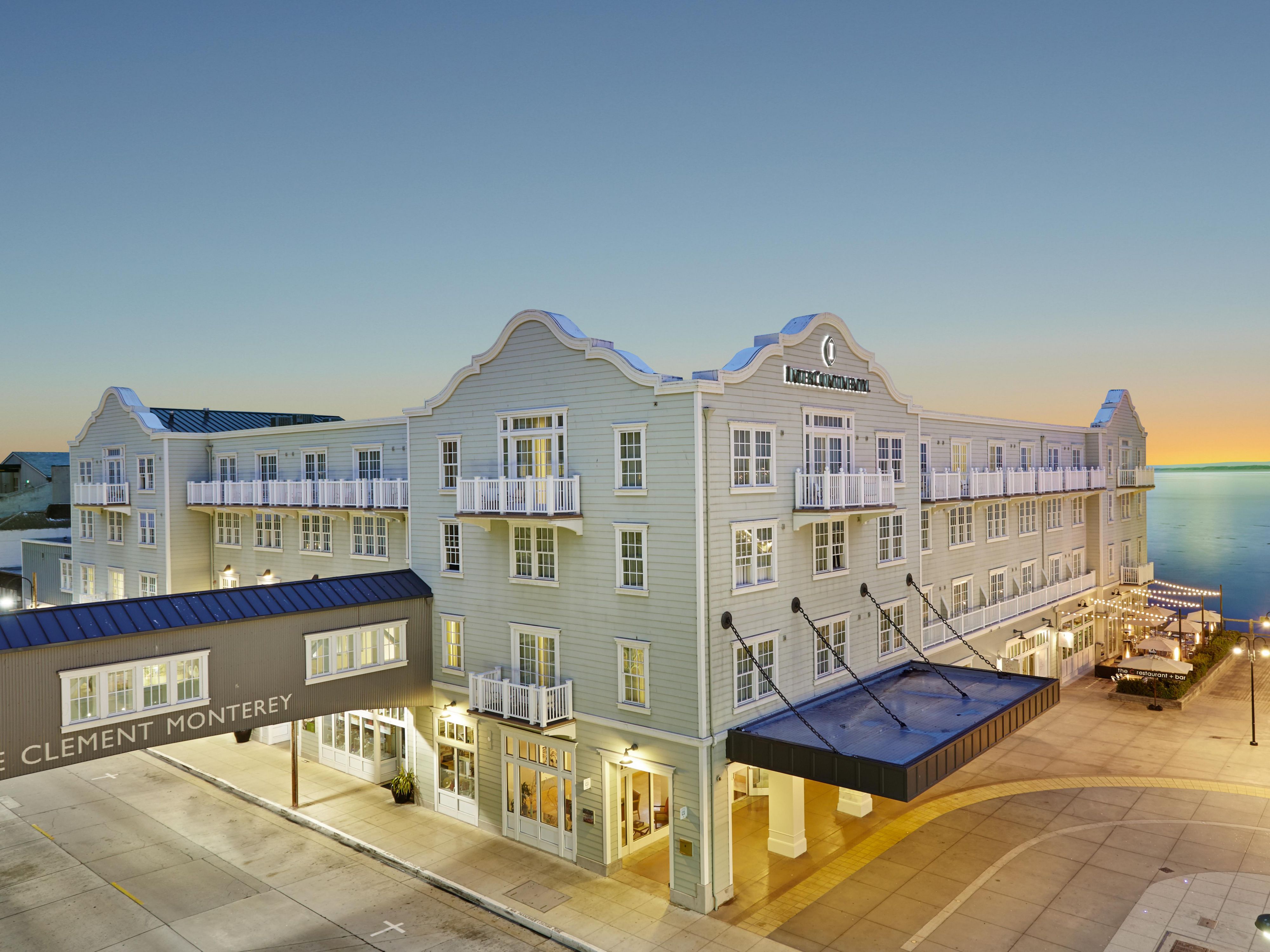 Stay #1 – Intercontinental Monterey
-Upgraded from standard room with king size bed to one-bedroom suite with balcony and bay view. This is a huge upgrade, since the standard rooms at this hotel face a parking garage. The price difference was around $180 for the night, although I wouldn't have sprung for the suite at the normal rate. I would have probably paid for a room one or two categories above the standard room, though, so I'm gonna say this upgrade was worth $40.
-Fruit upon check in: $0. I did eat it, but only because I eat whatever is in front of me. I didn't want the fruit, per se, so it gets a big fat goose egg.
-Welcome amenity (a chocolate bar): $0. I ate this too, but it wasn't very good.
-Movie: While We're Young. We usually rent movies in hotels, so I'm gonna give this one the full list price of $15.95.
-Late check-out. Oh man, I LOVE late check-out. Justine and I sat around in bathrobes watching Ink Master on SpikeTV and looking at otters frolic in the bay until well into the afternoon. I probably wouldn't pay for late check-out, but getting it for free is a pretty huge perk.
Total value: $55.95 plus loving the late checkout lifestyle.
Stay #2 – Intercontinental San Francisco
– Booked junior suite and declined an upgrade to a one-bedroom suite, even though the difference in price between the two rooms was over $300. We were only going to be there one night, so a one-bedroom suite was wholly unnecessary. Instead, we got free breakfast and club lounge access. The club lounge at this hotel is pretty lame, but the breakfast is AMAZING. We'd have definitely paid for breakfast, so the value here is pretty easy to determine: $65.
-Fruit upon check in: they didn't bring the fruit at first, and I called down to complain, even though I didn't want the fruit. I'm a terrible person. Value: negative $1,000,000 value due to me being an asshole.
-Welcome amenity (some discount cards for stores at the nearby mall): $0. I buy everything online, anyway.
-Movie: Blackhat. Again, we'd have rented a movie no matter what, so this gets the list price: $15.95
-Late check-out: This was the nicest hotel room either of us had ever stayed in, so we stayed until right around 4PM, grabbed some drinks from the club lounge and left. Value: $1,000,000.
Total value: $80.95 plus more late-checkout luxury.
Stay #3 was supposed to be at the Intercontinental Chicago, but I canceled at the last minute so that I could book a Rocketmiles stay instead. That brings us to the Intercontinental Austin, where I'll be staying tomorrow through Wednesday for a business trip. Because I'll be there on business, I really only care about what upgrade I get, since the standard rooms are pretty small. If I only get upgraded to a room with a better view or something, I won't really feel like I got any value out of the Ambassador membership on this stay.
Update: While the upgrade perk is only technically supposed to bump you up one room category, I found out upon check-in that I got moved from a standard room all the way up to a one-bedroom suite (that's at least three categories higher). This is an example where there isnt really a monetary value, since my standard room is reimbursed by work and I wouldn't have paid anything to move to a better room. However, it does make my trip much nicer to have a suite vs. a small room with only a bed and a small desk. For this year, it definitely adds value to my Ambassador membership, helping to justify the $200 fee. For next year, I'm not sure, since it's uncommon for me to travel to Austin on business, and there aren't Intercontinentals in most of the locations I routinely visit for work.
Stay #4 is coming up in December at the Venetian. Since this is a partner hotel, I'm not really sure what to expect in terms of benefits. We have a late flight out, so late check-out would be nice, and I'd love to parlay an upgrade into free breakfast again. The big thing here is that I used the Ambassador free night certificate to book this stay. One nice thing about the certificate is that it is good for any room, not just rooms with award availability. The downside is that you have to book the refundable rate, which is often much more expensive. If I had booked two nights here at the best available rate, the total would have been around $650 with resort fee and tax. At the refundable rate, the total is $810 with resort fee and tax, and due to the disparity between the cost of the room on Saturday vs Sunday night, I'll get about $300 knocked off by using the certificate. That comes out to around $140 in savings, which isn't bad, but it isn't really a "free night" either.
Overall, if you add up the benefits through three stays, it's well over $200, and that's without counting the 6000 IHG points I got for signing up (5000 as a bonus and 1000 from using the IHG credit card). Plus, there's the late check-out, which massively improved both of our overnight trips. I'm still on the fence about renewing for next year, though… especially now that I have mid-tier status in some other hotel programs as well and can get room upgrades and late checkout at Hyatts, SPG hotels, and anything booked through Amex Fine Hotels & Resorts.
Requisite question designed to spur a flurry of responses in the comments section: Do YOU cringe when you have to say "Ambassador" status?